Urban Regeneration Programme
In order to cater to these objectives UDA has launched a program for construction of 60,000 housing units for relocation of underserved settlements of the city of Colombo and its immediate suburbs.
Main objective of this project is to eliminate shanties, slums and other dilapidated housing from the city by relocating dwellers in modern houses.
Summary for the housing projects
When examine the CMC area land use pattern, it is observed that all over the city has been spread out undeserved settlements and widely spread to the Colombo - North and Colombo - East area (Please see the picture I). Hence UDA Proposed and decided to implement more housing projects in these areas while upgrading the physical social and economic infrastructures in parallel to the housing development on behalf of their livelihood development. The areas identified for housing development can be illustrated as follows in Macro level.
Distribution Pattern of the Undeserved
Settlements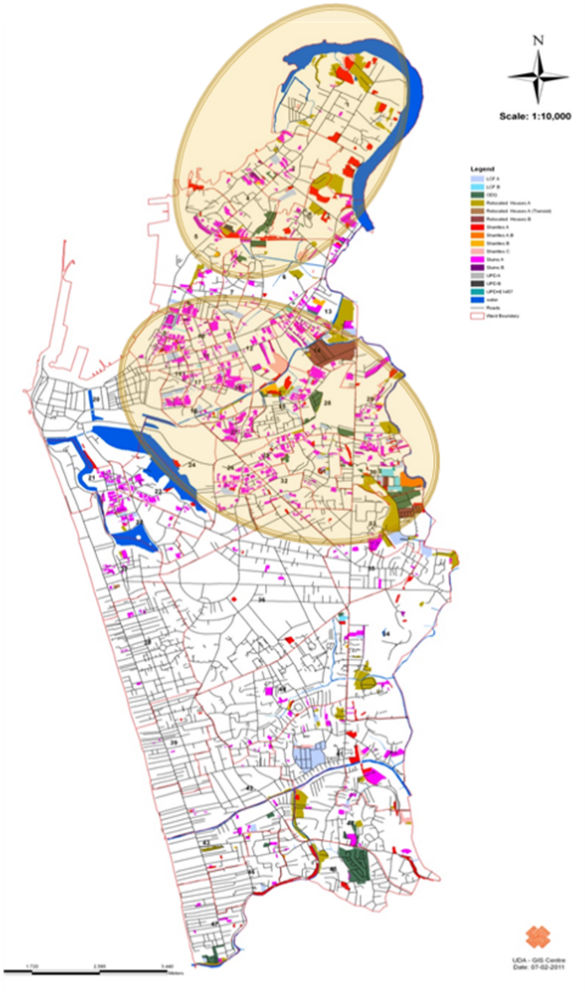 Vission
To eliminate slums, shanties and other dilapidated housing from the city of Colombo by relocating dwellers in modern houses to upgrade the living standards of the Citizens.
Mission
Construction of 30,000 low cost housing units within the next 3 years and another 40,000 units during the following 3 years for relocation of households presently located in undeserved settlements in the city of Colombo. Identifying all households located in undeserved settlements in order to plan and implement a relocation program with better living conditions. Relocation of 70,000 households in the newly built houses through a community development and marketing program.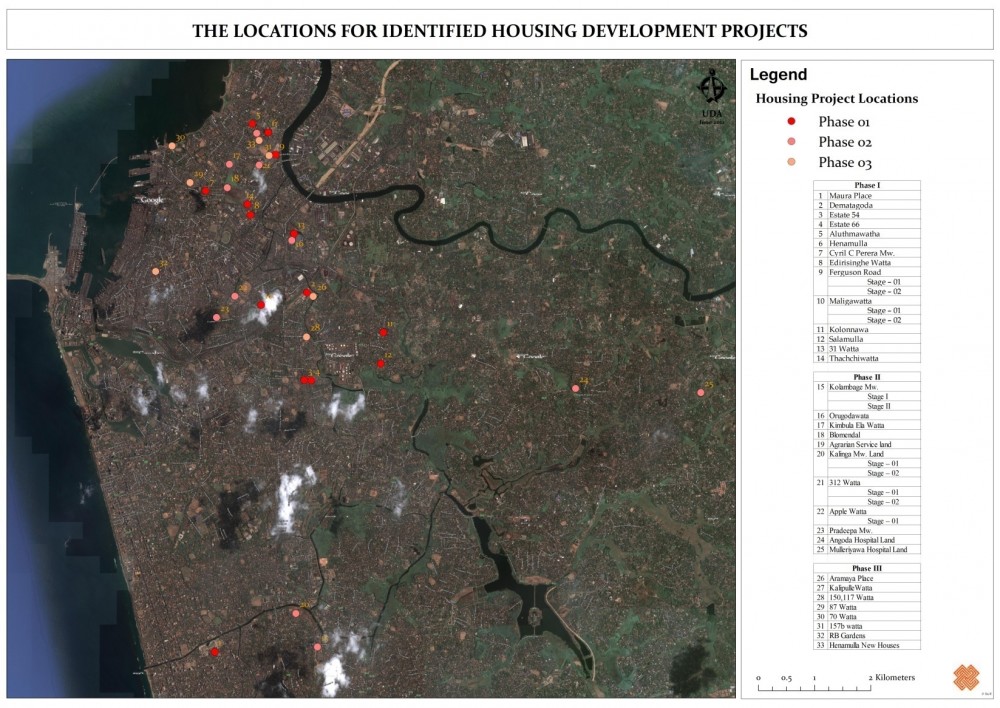 Model of the Housing Unit
The proposed Housing Complexes consisted of 400 sq.ft carpet area (450sq.ft plinth area). per unit with living room,pantry,2 bed rooms , wash room and Balcony. These housing units are to be accommodated in 12 storied (G+11) housing blocks. Infrastructure facilities, such as water supply, electricity, sewerage and drainage up to the city mains, together with landscaping and internal roads shall be provided by the project.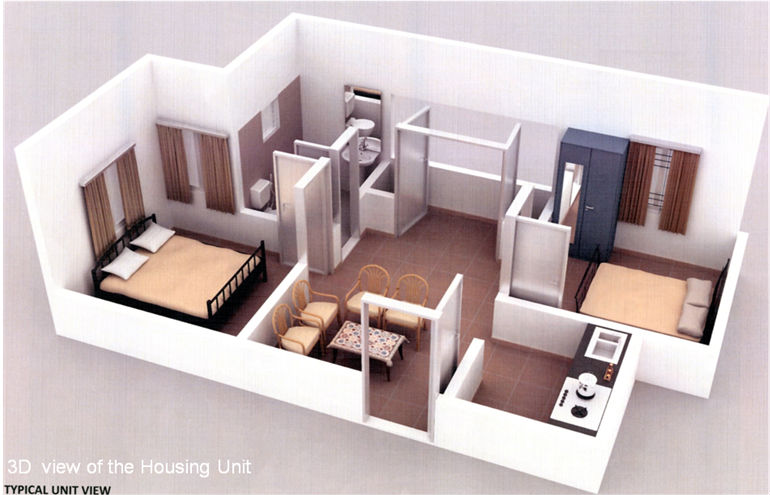 Components of Housing Unit
Living Room
Two Bed Rooms
Kitchen
Wash Room / Toilet
Balcony
Accordingly, UDA has commenced the 18 Housing projects as phase I and Phase II of the project.