"Sukitha Purawara" Program
The present government initiated to develop western region under the Western Region Megapolis Planning Project, which is to be prepared by covering whole Western Province. The current population in the Western Province is 5.8 million, which accounts for approximately 29% of the county's population. The GDP contribution of the Western Province is nearly 45% of the county's total GDP. Therefore over the years the province has attracted many migrant people due to various comparative advantages. This inward migration of people caused to urban expansion/ sprawl of Colombo which has spread beyond its administrative boundaries to both inner and outer suburban areas. As a result of this serious of secondary townships emerged in the spatial structure of the Colombo. The development of these townships have not undergone through a comprehensive planning approach, instead haphazard development was taken place in these townships as per aspirations of individual developers/ investors.
With the high population growth in these suburban townships, the demand for required physical, social and environmental infrastructure continuously grew at a higher rate than the supply. This caused major issues in relation to transportation, housing, public recreation facility and city economy in these urban sub systems.
In this background with the guidance and directives of Ministry of Megapolis and Western Development the UDA has initiated the "Sukitha Purawara" Program in order to cope up with the issues which need to be tackled in the short term basis.
The objectives of this program are,
Improve comfort, convenience of the city users.
Improve livability of the city.
Enhance city economy in a way which benefits to the all segments of the community.
Ease emerging issues in relation to traffic congestion, housing demand, community open spaces and etc.
The tentative estimated cost for all projects under this development programme is approximately Rs. 25 Billion, out of which it is expected to invest approximately Rs. 7.6 Billion for the year 2016.
New projects expected to start in 2016, under the Budget Proposal
No.
Details Description of Project
Total TEC Rs.
01

"Supasan Purawara" Programme ("සුපසන් පුරවර වැඩසටහන")

(Townships included under the programme are, Homagama, Kottawa / Makumbura, Maharagama, Piliyandala, Kaduwela, Battaramulla, Malabe, Borella, Kolonnawa, Hanwella, Avissawella, Panadura, Kalutara, Horana, Bandaragama, Gampaha,Kadawatha, Kiribathgoda, Ja-Ela, Ragama, Kerawalapitiya)

Approx. Rs. 7.6 Bn
Current Programs
Sri Lanka Land Reclamation and Development Corporation (SLLR and DC) >
Name of the Project
Progress
Present Status of the Project
Project Issues
Contract Sum (SLR Mn.)
Physical
%
Financial
%
Homagama Bus Stand Development
79.9
5
20
Extra work for canal excavation by removing debris. Has to construct an Access Road
Kottawa Bus Stand
45.9
8
20
Maharagama Bus Stand -
Phase 01
64.5
20
Piliyandala Land Development -
Phase 01
173.4
20
20
Two culverts have to be constructed.
Kalutara Commercial Development Between Station & Bus Stand
113
10
20
Delayed due to rate Negotiations
Enderamulla Drainage Improvement, Development of Playground
169.6
20
Site Clearance Recommencement of the project
Flooding
Ragama Drainage Improvement - Phase 01
14.5
20
Tenders have been called for canal bank improvement and dredging.
Manning Market Relocation (Land Development Contract)
400
80
20
Culverts construction stopped until finalize fill level
Progress at site
Kottawa Bus Stand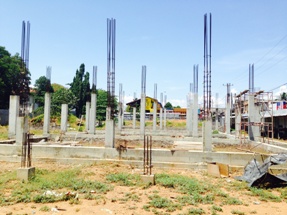 Kalutara Commercial Development Between Station and Bus Stand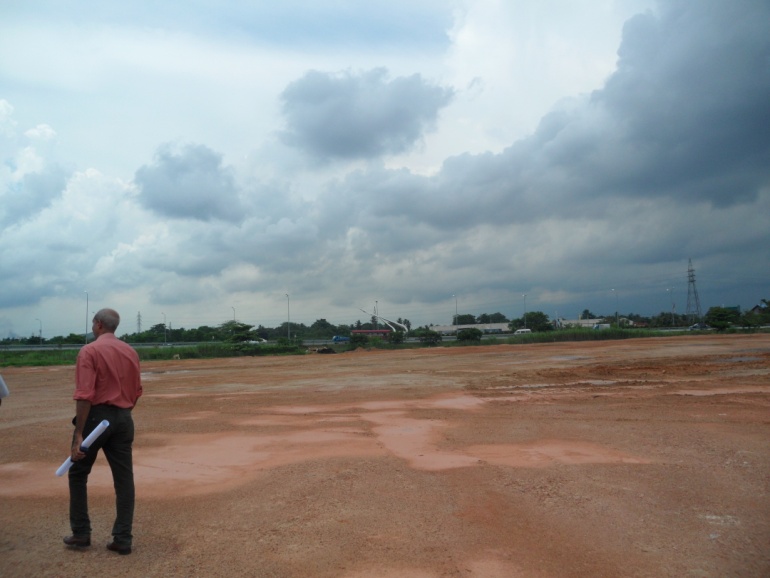 Manning Market Relocation Site
State Development and Construction Corporation (SD and CC) >
Name of the Project
Progress
Present Status of the Project
Project Issues
Contract Sum (SLR Mn.)
Physical
%
Financial
%
Land Development Works for Commercial Complex at Battaramulla
134
Borella Multipurpose Hall & Playground
63.6
20
Contractor mobilized to site
Panadura Galawatta Land Development
17.5
20
Project hold due to a unauthorized construction at site
Gongithota Community Center
27.9
20
Site Clearing Works has started
Pavilion and Ground Improvement of Play Ground at Malwathuhiripitiya
55.4
Contractor not mobilized to the site
LOA to be issued
Mirigama Completion of Commercial Building
76.7
20
Progress at site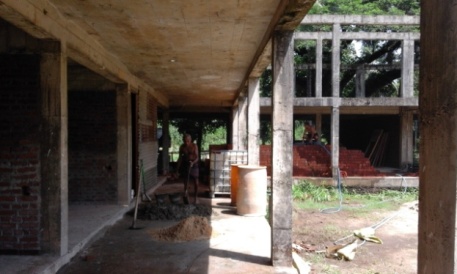 Mirigama Completion of Commercial Building
Provincial Road Development Authority (PRDA-WP) >
Name of the Project
Progress
Present Status of the Project
Project Issues
Contract Sum (SLR Mn.)
Physical
%
Financial
%
Borella Eliot Place Phase I & II
57.1
41.5
15
20
Removal of PSD building in Stage II
Improvements at Lesley Ranagala Mawatha
47.5
Just mobilize the site
Connection Road to Kithulwatta Road at Boralla
165.3
2
Removal of toms affects the road trace
Lake Drive to Kirimandala Mawatha Narahenpita
151.7
Design to be submitted by RDA within 1 month
Udupila Junction Improvements Works
48.4
Bids were submitted
Land acquisition to be done
Welipillawa Junction Improvement
51.85
Road Designs completed Bids have been submitted
Land acquisition to be done
AGA Office Junction Improvement at Mahara
36.8
Improvements Works at Indigahamulla Junction
34.5
Not mobilized Letter of award not given
Improvements Works at Buthpitiya Junction
52.2
Bids have been submitted
Mirigama Public Square Between Railway & Bus Stand
111.5
20
Mirigama Playground
62.4
20
Improvements Works at Meerigama Sathi Pola
96.2
Bombuwala Bypass Road
32.1
Progress at site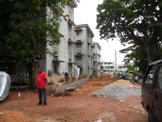 Borella Eliot Place Phase I and II
State Engineering Corporation (SEC) >
Name of the Project
Progress
Present Status of the Project
Project Issues
Contract Sum (SLR Mn.)
Physical
%
Financial
%
Weekly Pola at Wellampitiya
87.1
Site handing over on24.5.216 for tem. Relocation
Panadura Bus Stand
71.8
5
20
Excavation in Bus Stand. Toilet Block not started
Proposed Bus Stand (Stage II) - Part 1 at Horana
51.6
Market Complex at Bandaragama Stage 1
91.2
Site handing over, 2016. after tem. Relocation
Design and Construction of Linear Park at Ja-Ela
73.5
Tender Awarded
Flood level over 6" in existing boundary wall Design To be change
Central Engineering Consultancy Bureau (CECB) >
Name of the Project
Progress
Present Status of the Project
Project Issues
Contract Sum (SLR Mn.)
Physical
%
Financial
%
Maharagama Multi Storied Car Park Stage 01
162.1
20
Kaduwela Pola Development
125
20
Kalutara Public Market - Stage 01
180.1
20
Administrative Complex - Mahara A Phase 1
72
One portion of land has been cleared. Relocation of existing offices (except Samurdhi Bank) will be relocated before 25th May, 2016.
Commercial Complex at Mahara Stage 1
129.7
Multi Purpose Building at Malwathuhiripitiya
44.9
Awarded. Still not mobilized the site.
Changing of site area. Design changes occurring
Proposed Bus Stand Development at Molawatte
133.3
Site has not yet cleared by the RDA
Other Province Projects
Hatton Town Centre Development
68
Greater Kandy Development
64.7
Nuwara Eliya Commercial Complex - Drainage Improvements
72.1
Haputhale Town Centre Development Works - Viewing Deck
17.7
Ella Town Development Works - Bypass Road
26.5
Tourist Facility Centre at Polonnaruwa
84.7
Progress at site
Proposed Bus Stand Development at Molawatte