About
The building was built as a hospital by the Dutch; it has been used for several different purposes, over the years. It is believed to have existed since 1681. The Dutch established the Colombo Hospital to look after the health of the officers and other staff serving under the Dutch East India Company. The hospital's close proximity to the Harbor allowed it to serve Dutch seafarers.

Post-Independence
The building was the Colombo Fort Police Station from the early 1980s to 1990s, prior to which it housed the Colombo Apothecaries.

Architecture
The building reflects seventeenth-century Dutch colonial architecture. The building has five wings forming two courtyards. It is designed to keep out the heat and humidity and provide a comfortable environment within.

In 2011, it has been transformed by Urban Development Authority into a shopping and dining precinct, where the historic architecture has been preserved.
Make reservations Dutch Hospital today. Check Out Prices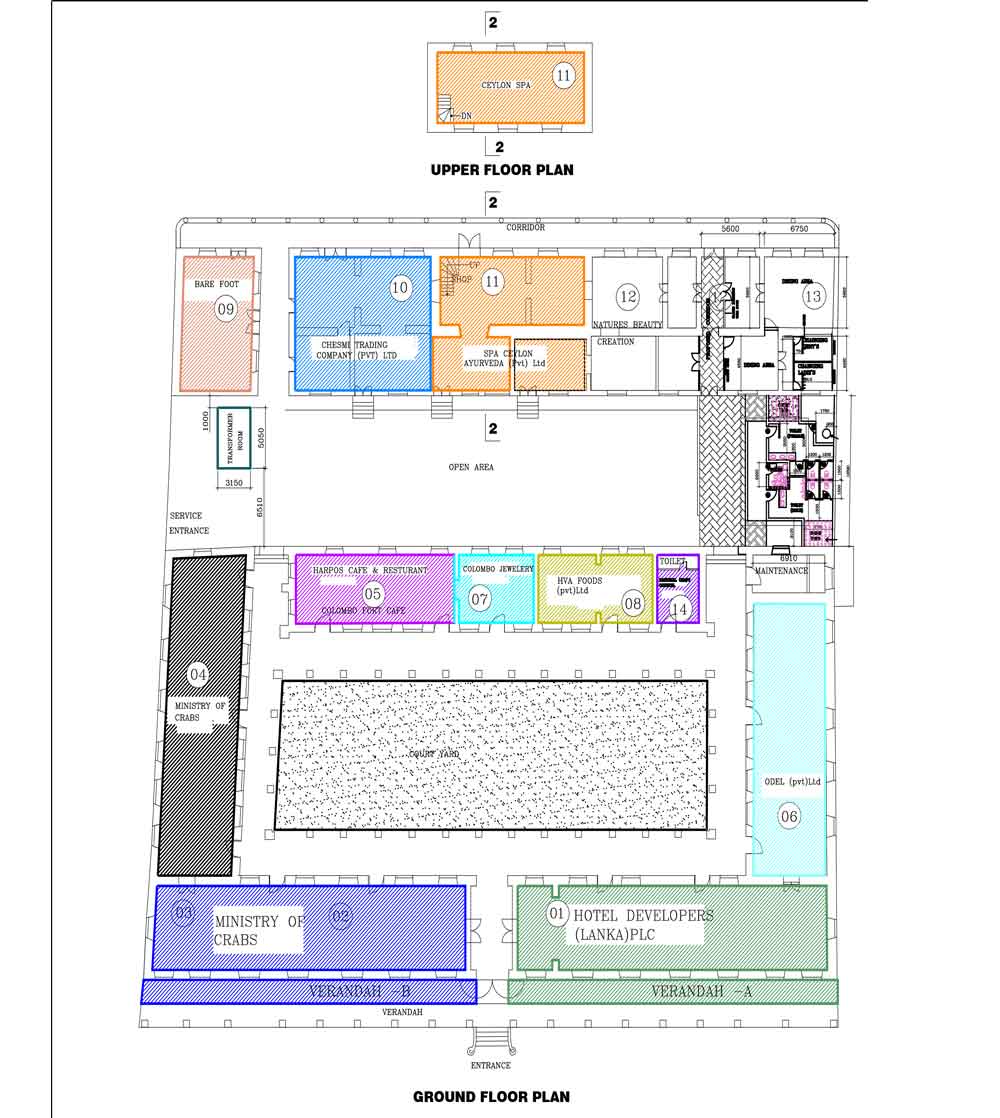 | | Shop name | Status |
| --- | --- | --- |
| 1 | Hotel developers (Lanka) PLC/td> | OPEN |
| 2 | Hotel developers (Lanka) PLC/td> | OPEN |
| 3 | Ministry of Crabs | OPEN |
| 4 | Ministry of Crabs | OPEN |
| 5 | Harpos Cafe and Resturant | OPEN |
| 6 | ODEL (pvt) Ltd | OPEN |
| 7 | Colombo Jewellary Stores (Pvt) LTD | OPEN |
| 8 | HVA Foods Pvt Ltd | OPEN |
| 9 | Barefoot (pvt) Ltd | OPEN |
| 10 | Chesmi Trading company (Pvt) LTD | OPEN |
| 11 | Spa Ceylon Ayurveda Ltd | OPEN |
| 12 | Natures Beauty Creation Ltd | OPEN |
| 13 | Dining area | OPEN |
| 14 | Nation craft council | OPEN |
Event Reservation Charges
Events
1st hour
Additional per hour
Pre Shoot
Rs.6000.00
Rs.3000.00
wedding Photo Shoot
Rs.3000.00
Rs.1250.00
Film/Tele Drama
On Valuation
Commercial Advertisement - Still Images
Rs.9000.00
Rs.4250.00
Commercial Advertisement - Video
Rs.30 000.00
Rs.12 500.00
Less than 1/2 hour TV program
On Valuation
Open Spaces - per square feet(with hut)
Rs.40.00
Open Spaces - per square feet(without hut)
Rs.30.00